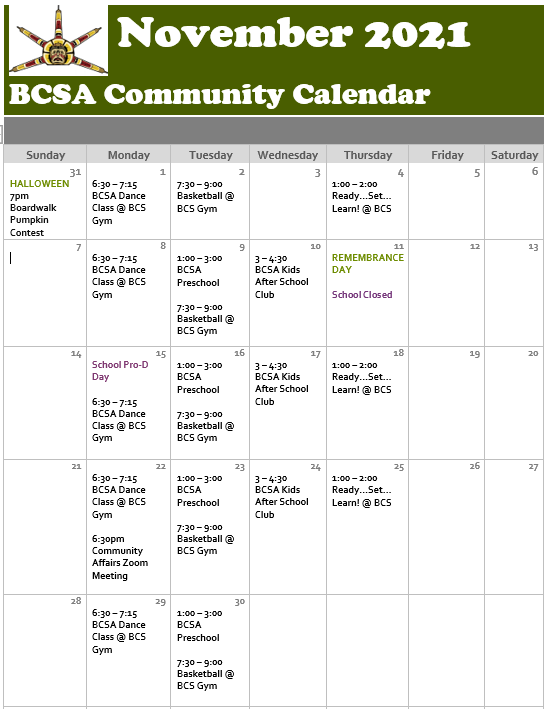 The BCSA is pleased to announce the return of some of our regular programming:
The BCSA Preschool Program will re-commence on Tuesdays, from 1-3pm, at BCS. Please contact the BCSA office to register your child if you haven't already done so.
The Hip-Hop Dance class is back! Join Laura Schmitt and friends at the Bamfield Community School Gym on Monday nights to let loose and learn some new moves. Starting Nov 1st, anyone aged 16 and older is welcome to drop in, beginners welcome. Dancing starts at 6:30pm and ends at 7:15, so show up a few minutes early to flash your proof of vaccination and sign in. Classes on Nov 1st and 8th are FREE, all following classes are by donation. Donations will support the BCSA, so that we can continue to organize cool classes in the future! See you there!
BCSA Kids After School Club is back too, on Wednesdays from 3:00 – 4:30. Please contact Sally to register your child. Kids who were registered for the June After School Club do not need to re-register.
Laura Schmitt, one of the teachers at the Bamfield Community School, has created a program to support preschool-aged children as they get ready to eventually attend school. From October 28-Dec 2 (except on Nov 11 Remembrance Day) she will be offering a weekly "Ready..Set..Learn!" program at the school in partnership with Clara Clappis and the Paawats center.