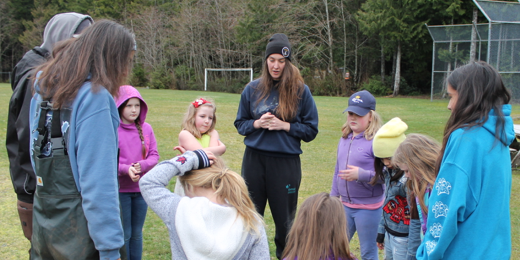 Volunteers are an essential to making our community a great place to live. Whether it be via BCSA or another community organization – dive in to contribute alongside your neighbours and be a part of the magic of Bamfield!
Here are a few general ways you can get involved and make a difference:
When you see an upcoming event ask what you can do or how you can contribute to help make it even better.
If an ongoing program resonates with you, offer your hands, heart and mind.
Donate your books and DVDs to the community library.
Attend meetings and events – show your support and participate in a respectful and inclusive way.
Share your passion and host a workshop, event or lecture on something that excites you!
By getting involved you will gain:
New friends!
Skill development
Work experience
A greater feeling of community and a better understanding of your communities needs
A happier community