The Libby App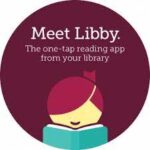 This awesome app makes it easy for you to borrow and read ebooks and audiobooks from your local public library for free. You'll never need to pay for an audiobook again!
To use:
Simply Find the app to download onto your phone, tablet, or laptop at libbyapp.com
Following the instructions, create an account with Libby using any library card that you currently hold (for example, your VIRL card)
Then, log in to access that library's collection of ebooks and audiobooks, and browse away!
You can place holds on books that are popular or search for titles that are available right now. Libby will even remind you of your due dates so that you can finish your books in time.
If you do not have a library card and would like to sign up for one, click the button below to apply for a card for the Vancouver Island Public Library (VIRL).