Little Buddies Playtime
This program brings wee ones ages 3-5, and their adults, into the Community School for a fun and engaging play date!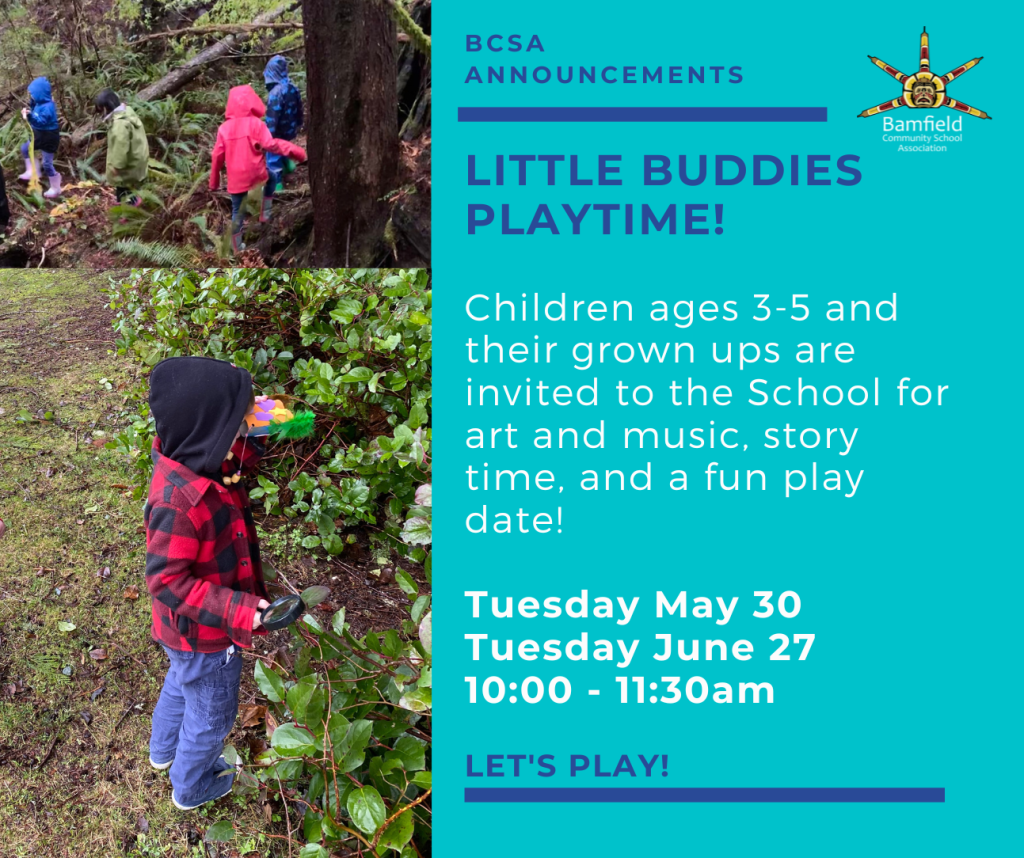 After School Club
This fun weekly program allows school-aged children to hang out together, play games and try new sports, make artwork and express themselves creatively, explore the local ecosystem, and do science experiments after school.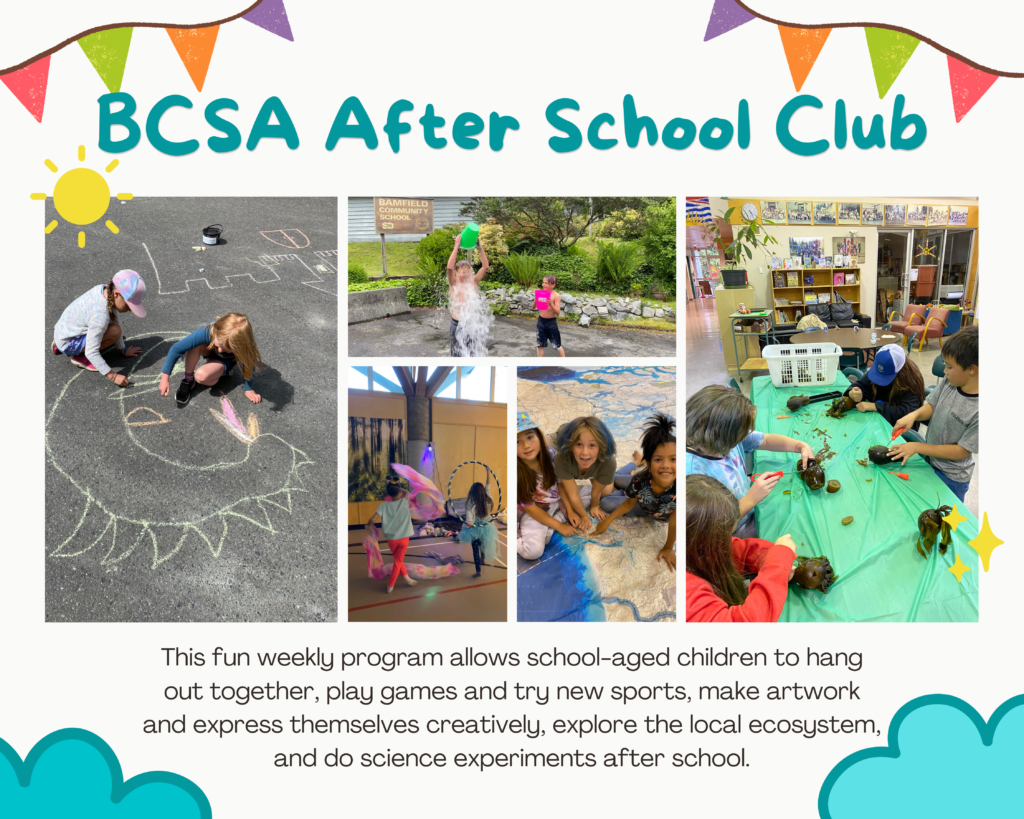 Basketball After School Club
Through the month of June as part of our Participaction programming, kids 8+ are invited to join a basketball-focused After School Club!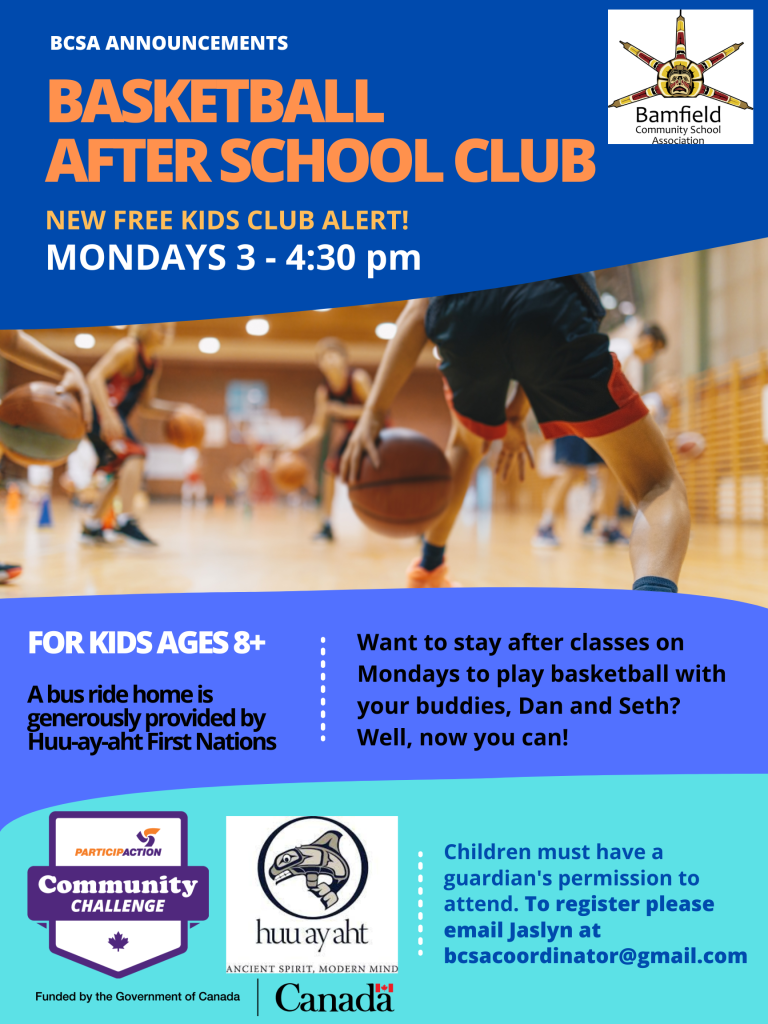 Books and Brunch
This family literacy program runs monthly through the school year, and offers a cosy opportunity to enjoy breakfast and story time at the community library.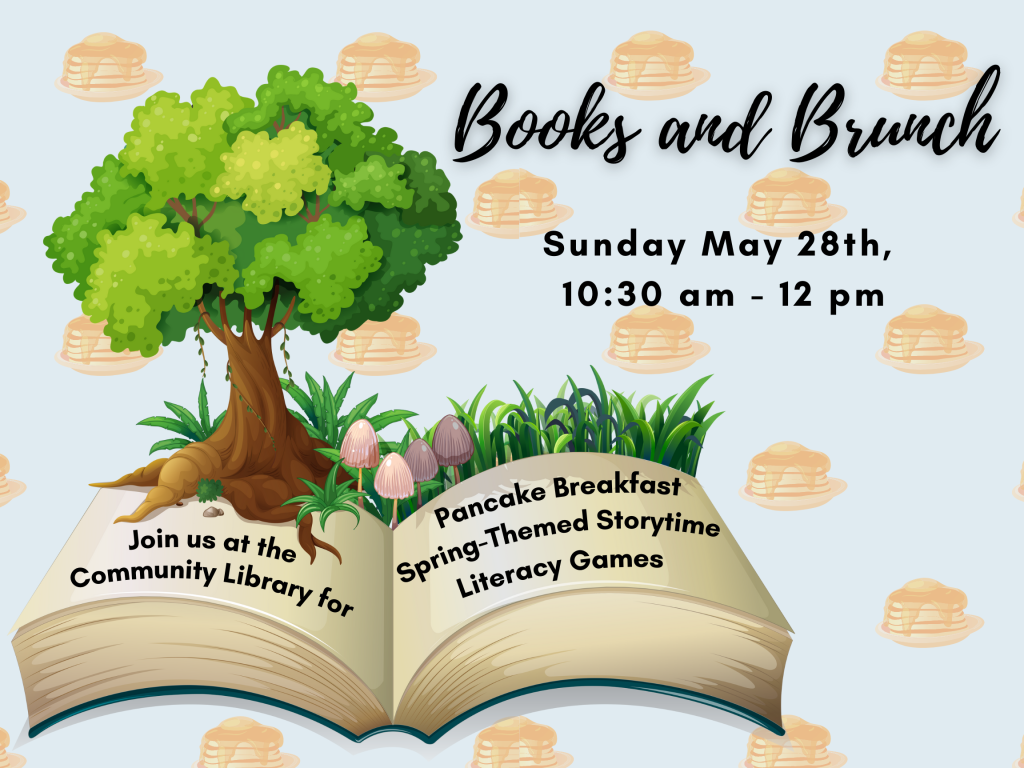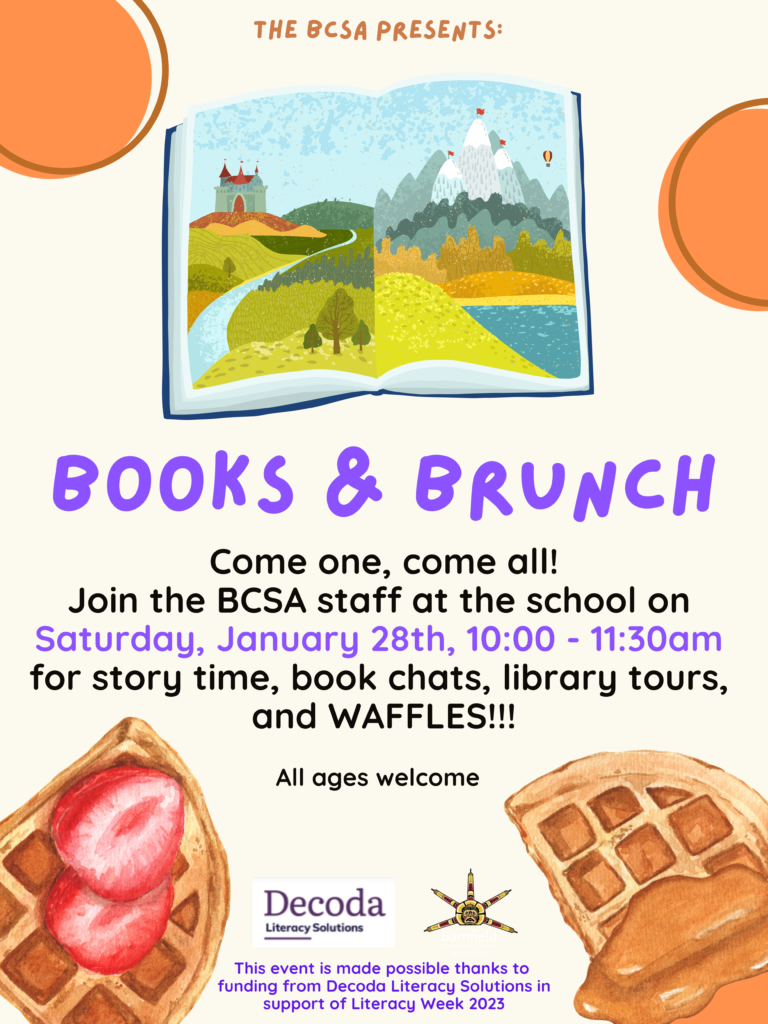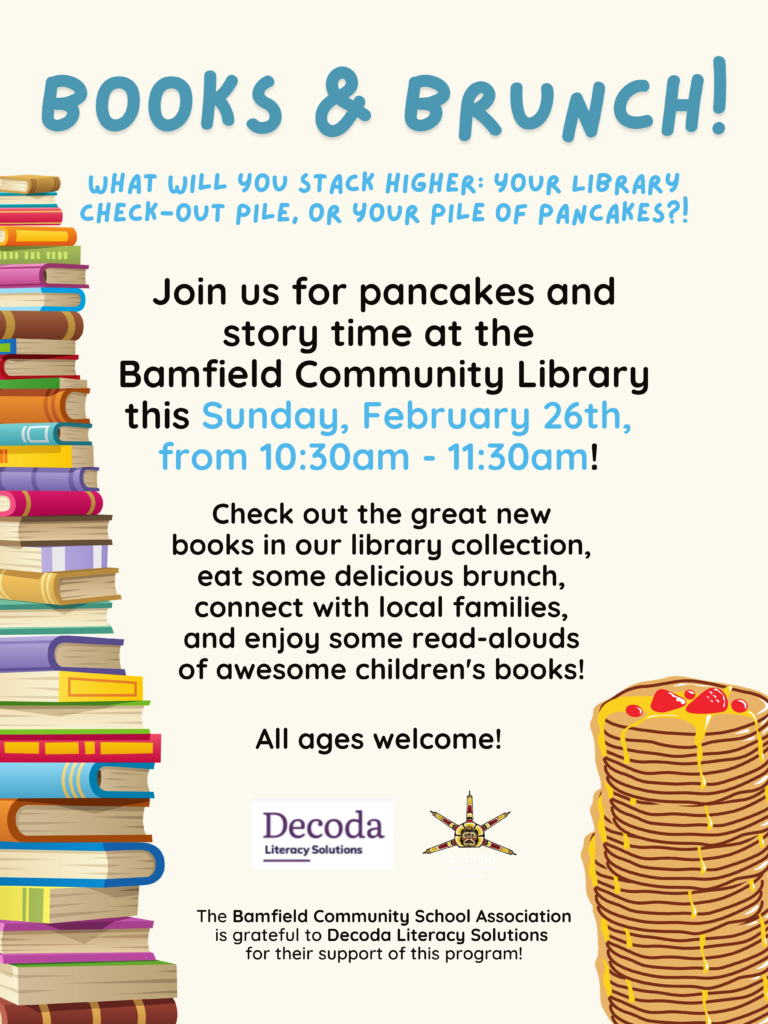 Friday Night Chill (Youth Night)
This monthly program invites youth 12+ to the school from 7-9:30pm on the first Friday of every month to eat pizza, play games, make crafts, vibe to music and access safety planning support and harm reduction supplies.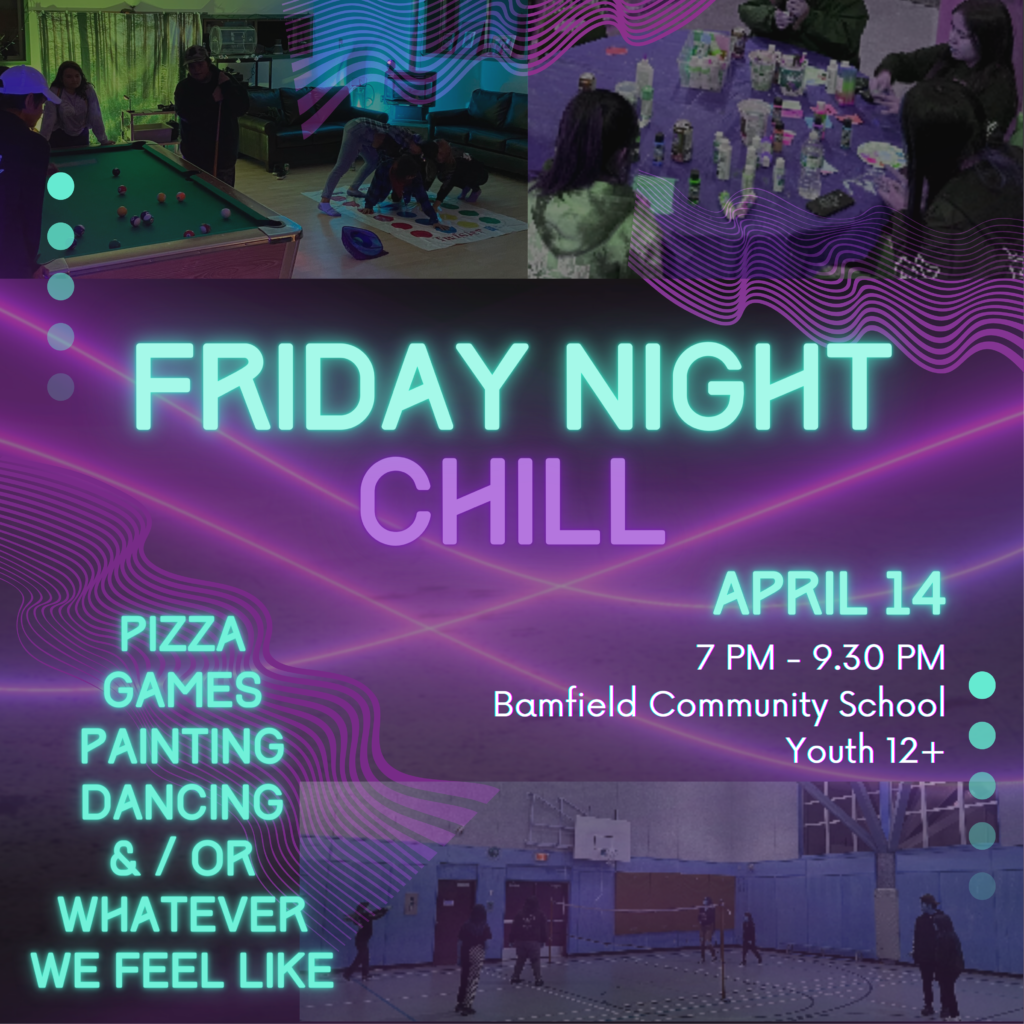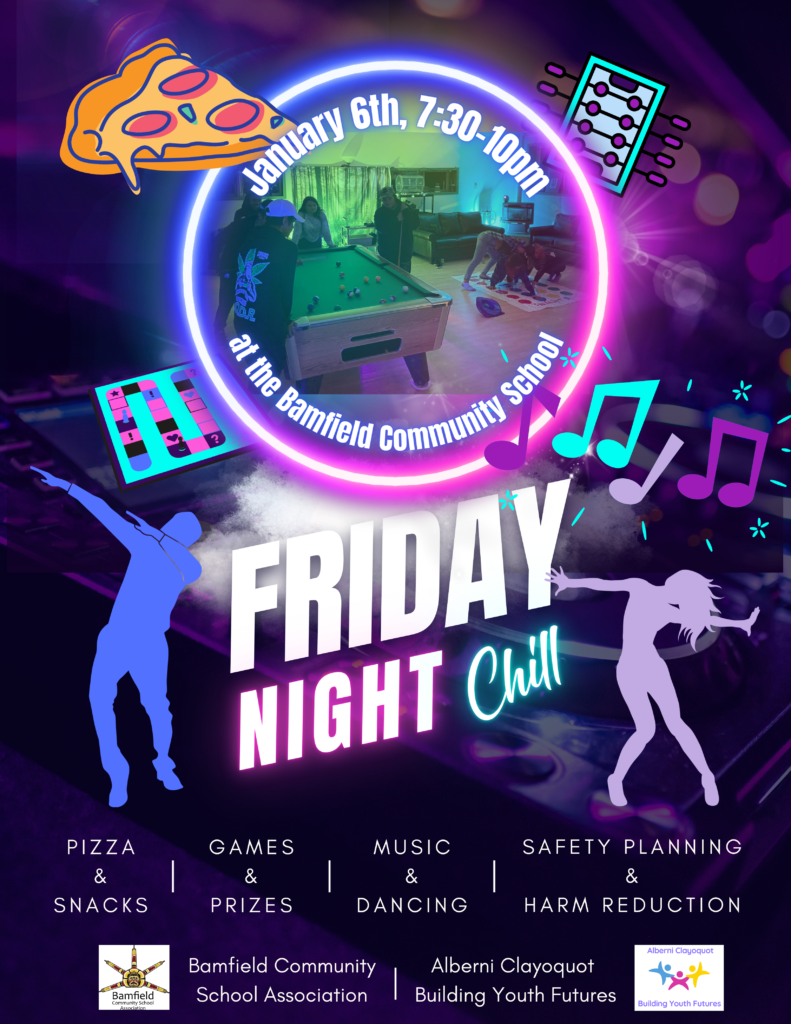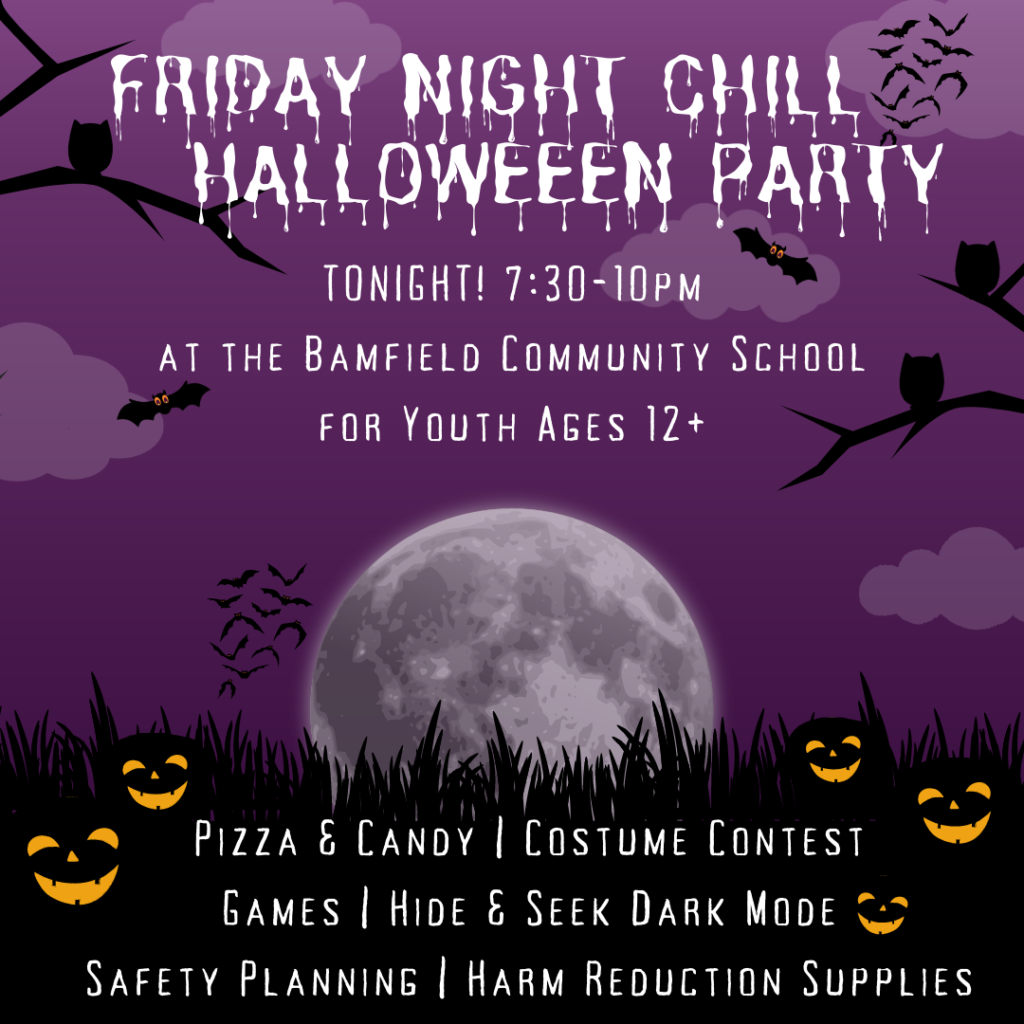 Bamfield Aquaculture Club
This program presents an opportunity for youth 12-30 to explore the science of aquaculture, go on educational and experiential field trips, prepare and eat food grown and harvested together, and learn about the traditional and contemporary management of ocean resources in Huu-ay-aht Territory from Huu-ay-aht knowledge keepers, local aquaculture specialists, educators, and marine scientists.
Youth will learn about biology, ecology, aquaculture, climate, food sovereignty and security, policy, treaty and resource management through this experiential program. Through participation, youth are able to earn credits towards high school graduation, while building capacity and employment skills.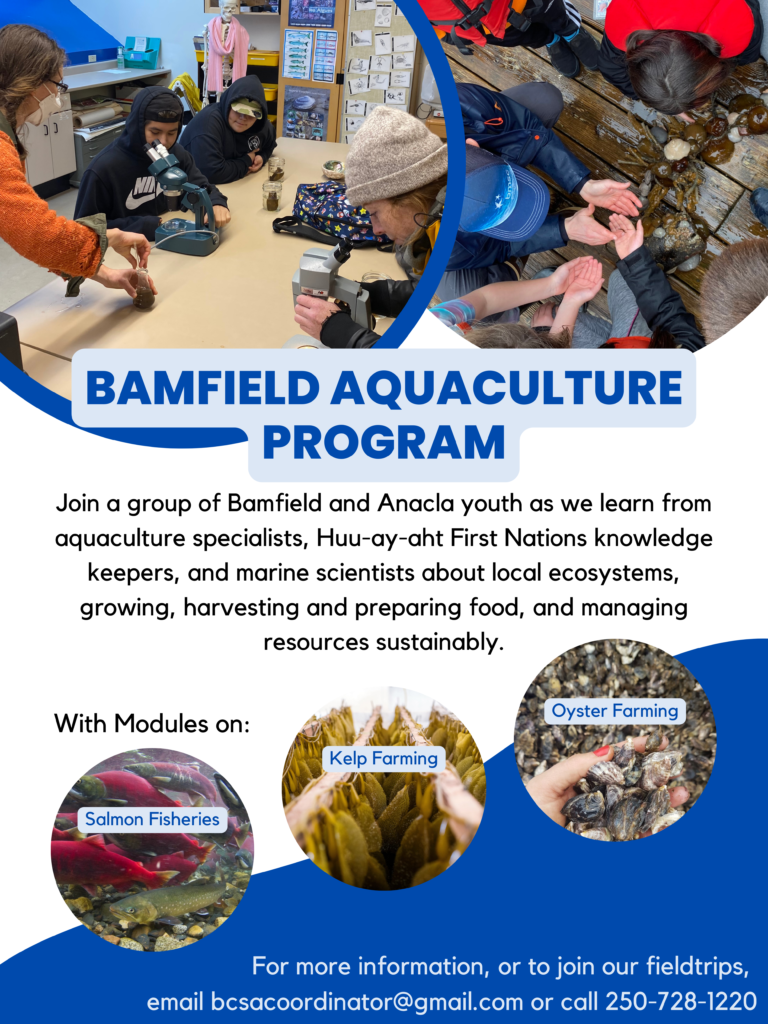 Community Games Night
Once a month, the community are invited to the school for board games, gym games, and more! Entry is free, and dinner is available for a fee.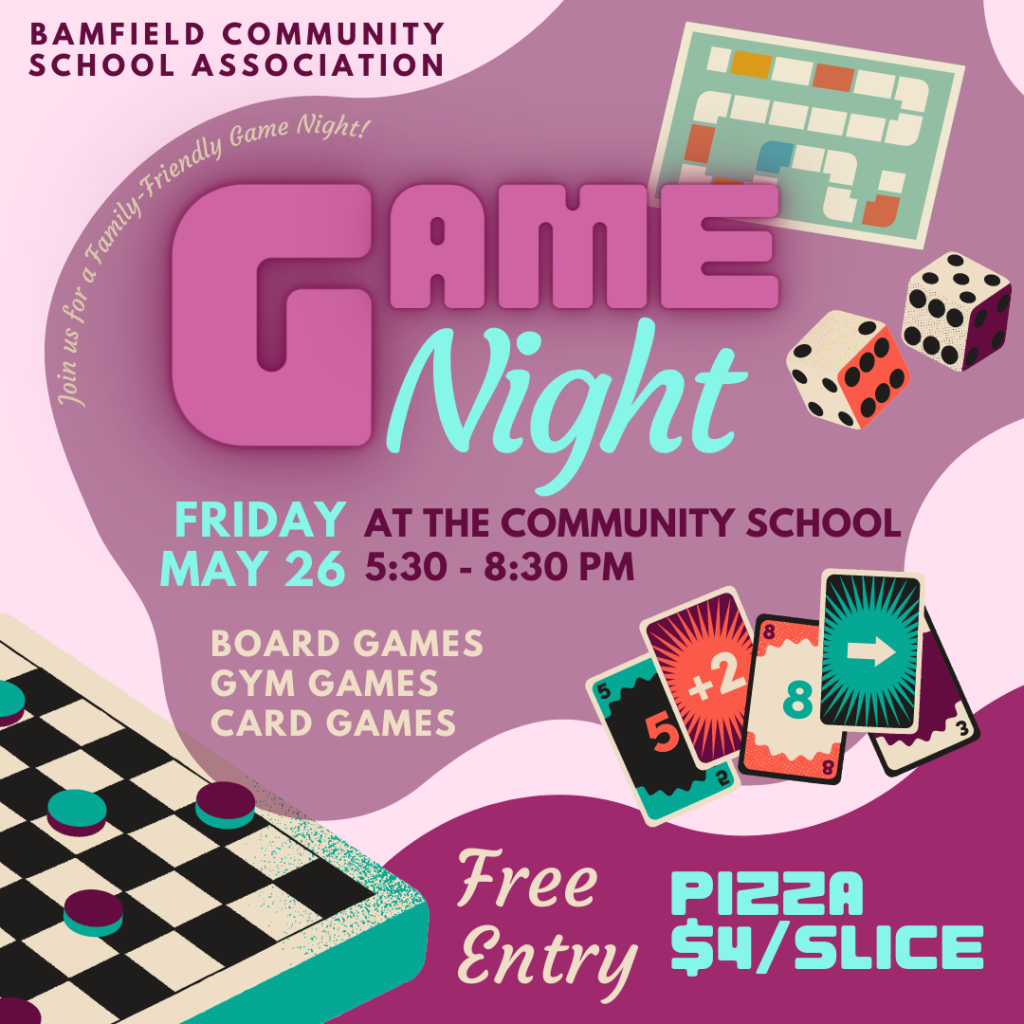 Bamfield Community School Garden
Literacy Support
Spring Break Camps
Summer Camps
School Breakfast and Lunch Program