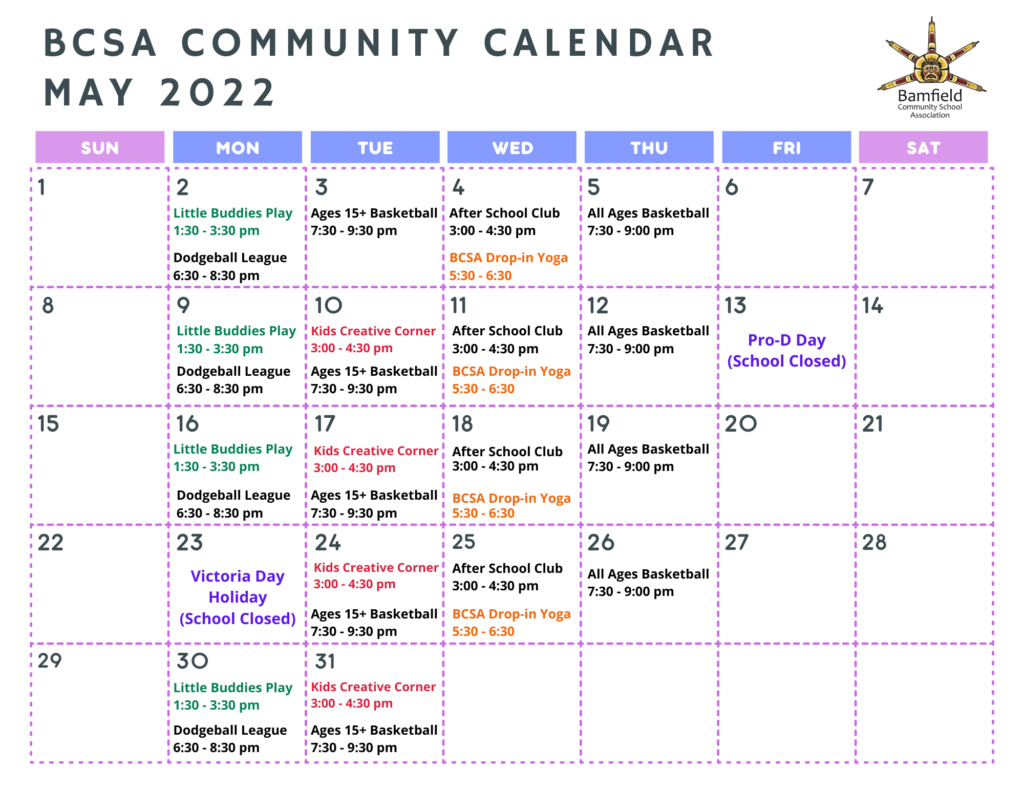 Spring has sprung! Here is the BCSA Community Calendar for May
Little Buddies Playdate continues at the school from 1:30 to 3:30pm on Mondays
Dodgeball League starts at 6:30pm on Mondays – we have recently opened it up for $2 Drop-in from 6:30 – 7:30, so come check it out if you are interested!
NEW – BCSA Kids Creative Corner begins on May 10th and runs for 6 weeks on Tuesdays after school, for kids and teens ages 8 to 15. Contact Renee at BCSAASSISTANT@GMAIL.COM to register your creative kiddos.
Drop-in Yoga continues on Wednesdays, led by the wonderful Jaslyn in our BCS Gym. This is available to all by donation, doors open at 5:15, class begins at 5:30pm.