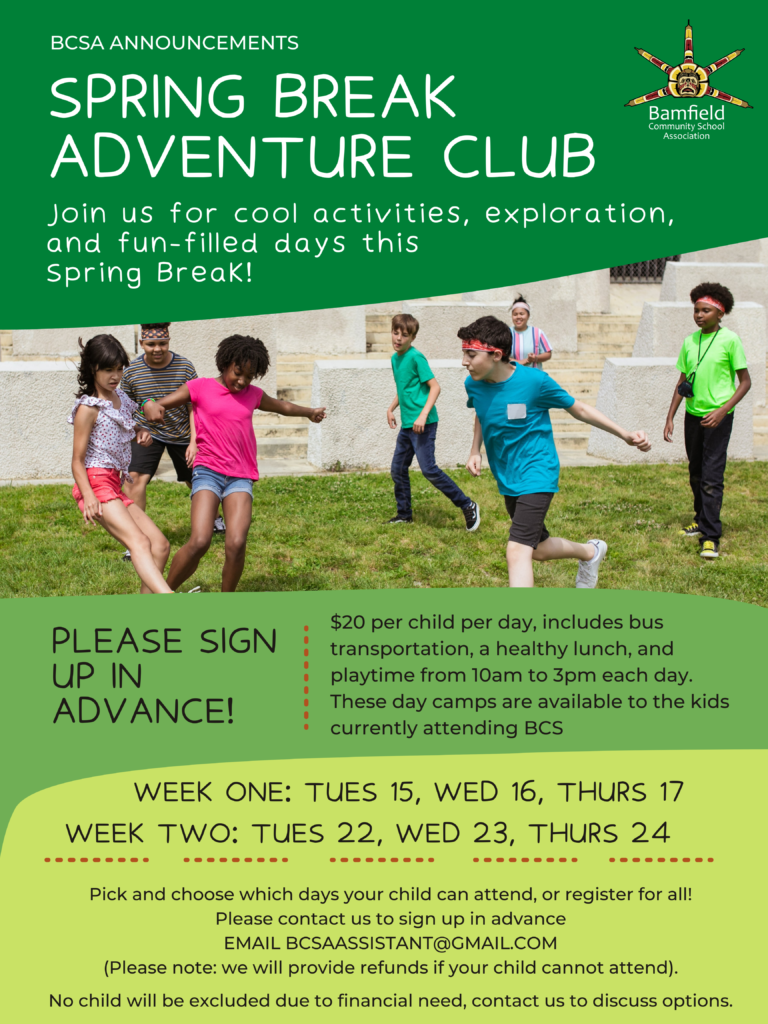 Hello folks! We are pleased to offer a fun Spring Break Adventure Club during March: Tues 15 – Thurs 17, and Tues 22 – Thurs 24. You are welcome to sign up for just one or two days, or for all six! Whatever works best for you and your kiddo.

$20 per day per child includes 5 hours of playtime (10am – 3pm), a healthy lunch and snacks, cool activities and a lot of fun experiences with Jaslyn and Renee! We are planning to offer art workshops, sports days, beach trips, marine biology experiences, and more


Please sign your child up in advance by emailing: BCSAASSISTANT@GMAIL.com
Deadline for sign-up is Thursday, March 10
Please note: No child will be excluded due to financial need, please reach out to us to discuss details.