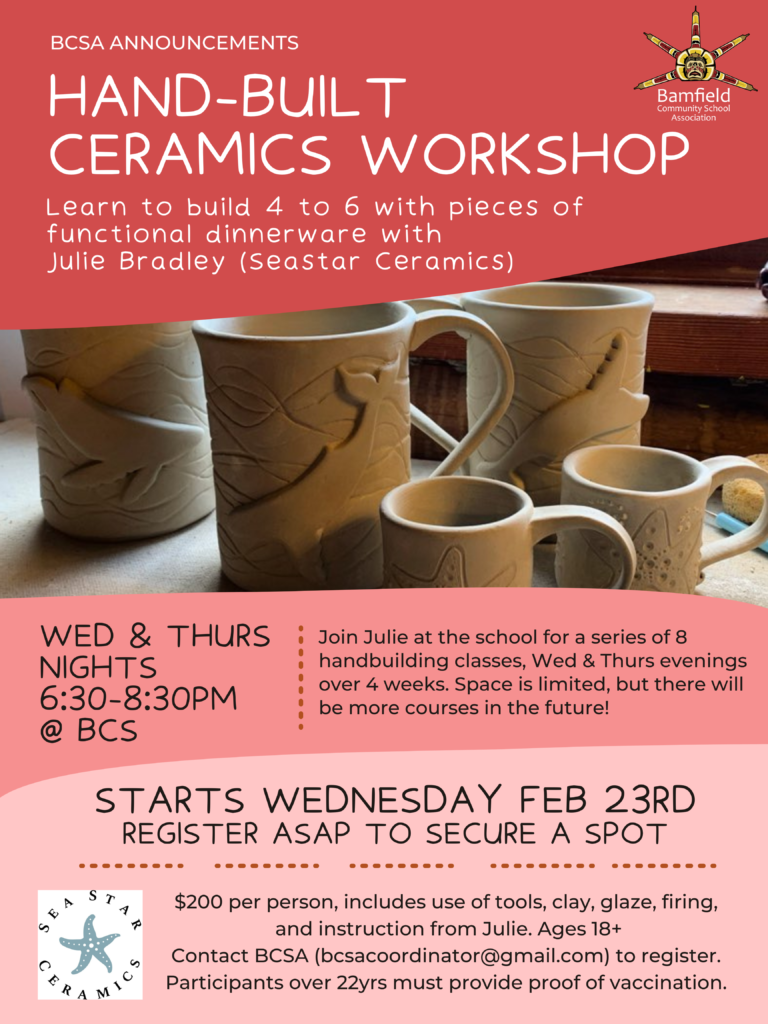 Always wanted to try crafting ceramics? Here is your chance!
Join Julie Bradley at the school Wed & Thurs nights for 4 weeks to learn hand-building techniques and create 4 to 6 of your very own pieces!
Cost is $200 per person, which includes 8 2-hour classes, clay, firing, the use of tools, and instruction from Julie (check out her incredible pieces at Sea Star Ceramics).
Space is limited, adults only, please register at bcsacoordinator@gmail.com