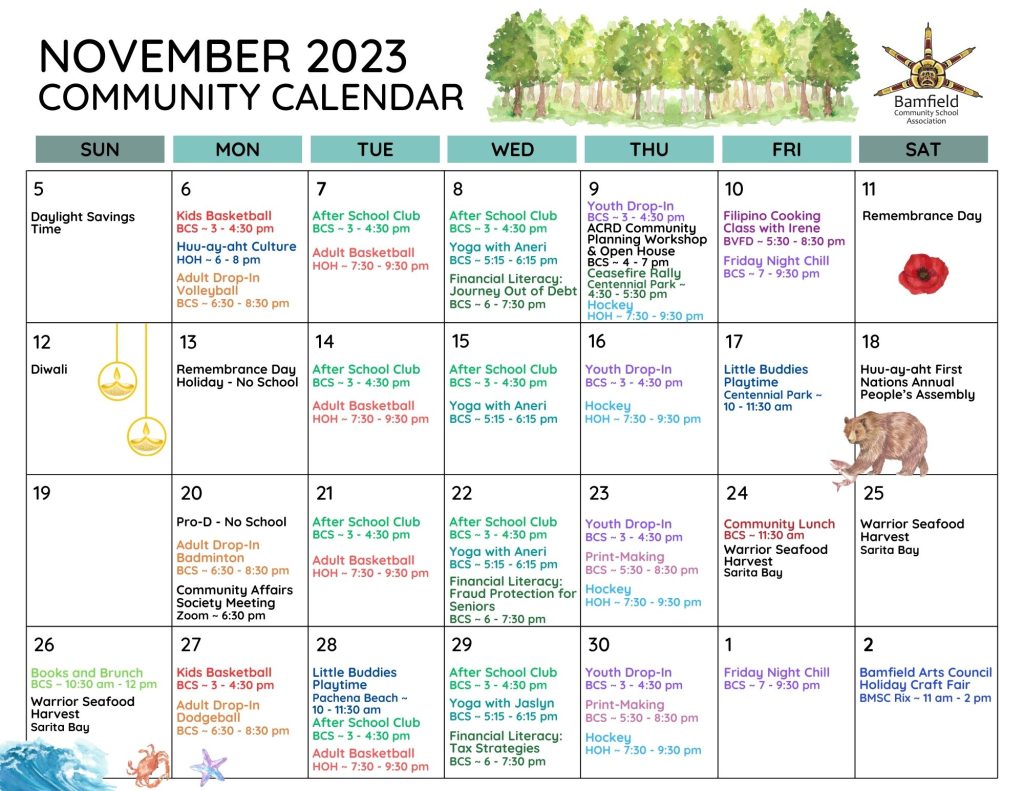 Wow, is it really already halfway through November? We are still working our way through the Halloween candy. Here is our calendar for this month!
You'll notice a lot of opportunities for group physical activity: yoga, badminton, volleyball, basketball, dodgeball, hockey at HOH… if you are starting to feel the effects of the rainy weather, come on out and play with us
We have 2 more free Financial Literacy workshops with the excellent CPA Shelley Bevz. Join us Wed 22 for FRAUD PROTECTION FOR SENIORS and Wed 29 for EFFECTIVE TAX STRATEGIES. These sessions are quick, easy, and held in a friendly space at the school. Doors open at 6:15, seminar begins at 6:30pm.
We are excited to offer two separate printmaking classes toward the end of the month with the very talented Jess. In one class we will print on paper, and in the second, fabric! Stay tuned for registration details