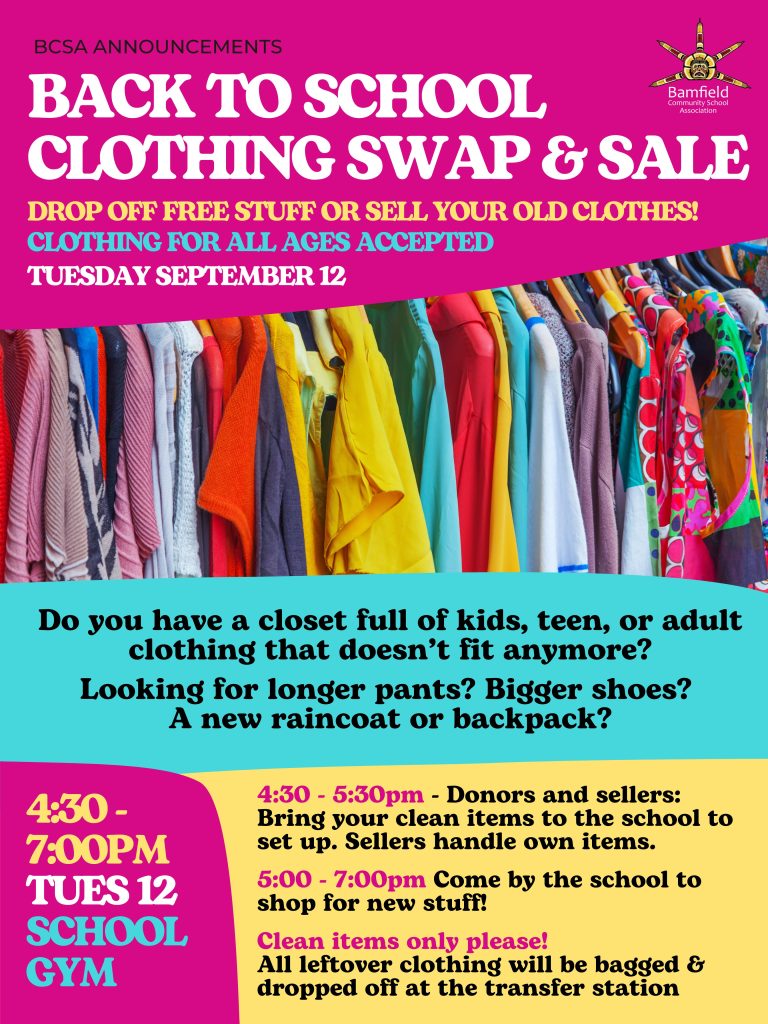 Did your kid grow like a weed this summer? Are there holes in your runners? Do you have a trunk full of beloved vintage bellbottoms that it is time to finally sell?
Join us on Tuesday Sept 12, 4:30 – 7:00pm for our Back To School Clothing Swap & Sale! Don't let the name fool you; clothing and accessories for all ages are welcome.
If you have items to donate, please arrive 4:30-5:00pm to sort your freebies into the appropriate piles, OR drop items off prior to the event during our community office hours, 3:00 – 6:00pm Tues, Wed, Thurs.
If you have items to sell, please arrive 4:30-5:00 with your items labelled and be prepared to handle your own sales.
Vendor's fee = $10 per table. All proceeds will be used to support the BCS students!
PLEASE NOTE: BCSA staff will not be responsible for your sales or the transfer of funds!
Please contact Renee at bcsaassistant@gmail.com with any questions