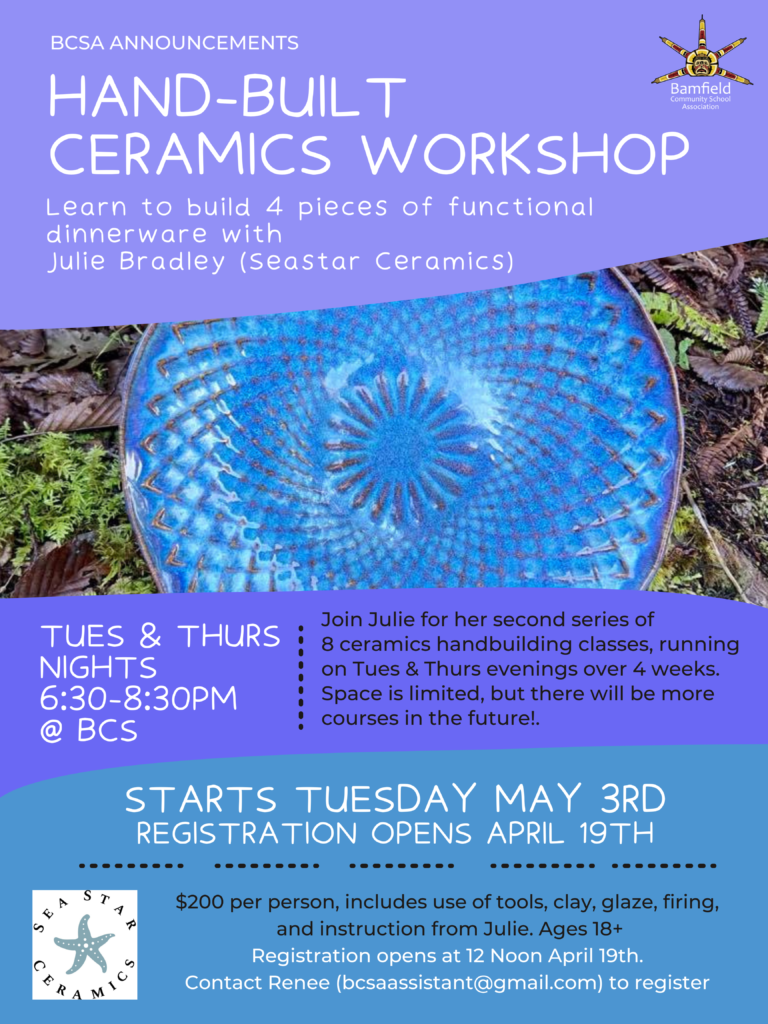 Following the success of our first pottery classes earlier this year, Julie will be hosting another round of classes on behalf of the BCSA!

Participants will be at the school on Tuesdays and Thursdays from 6:30-8:30pm to learn the basics of handbuilding. Please contact Renee at bcsaassistant@gmail.com to register.

We intend to host more courses later this year, so if you are on the waitlist, never fear!