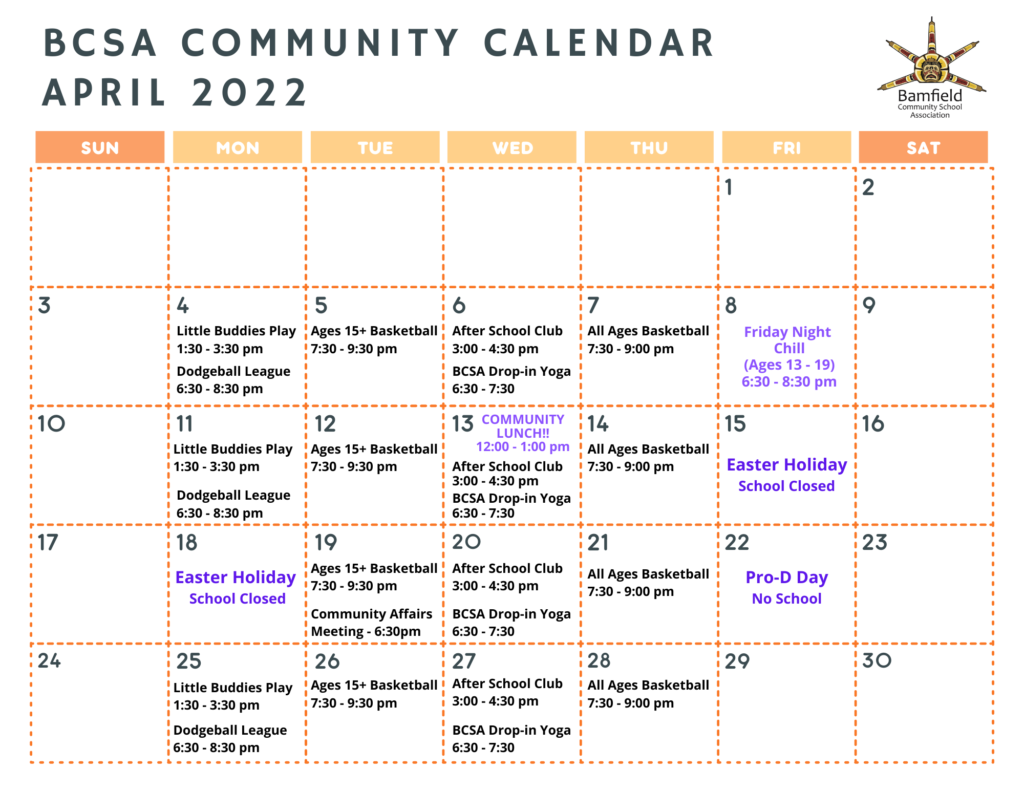 The BCSA has some exciting things going on this month!
April 8 – Friday Night Chill for teens aged 13 -19
April 13 – Community Lunch celebrating Eileen Scott's 100th birthday! Details TBA
Little Buddies Playdate (formerly called BCSA Preschool) has returned to the school, from 1:30-3:30 on Mondays
Drop in Yoga every Wednesday in the BCS gym from 6:30-7:30, by donation.
Stay tuned for more detailed descriptions of upcoming events and exciting new kids programs!