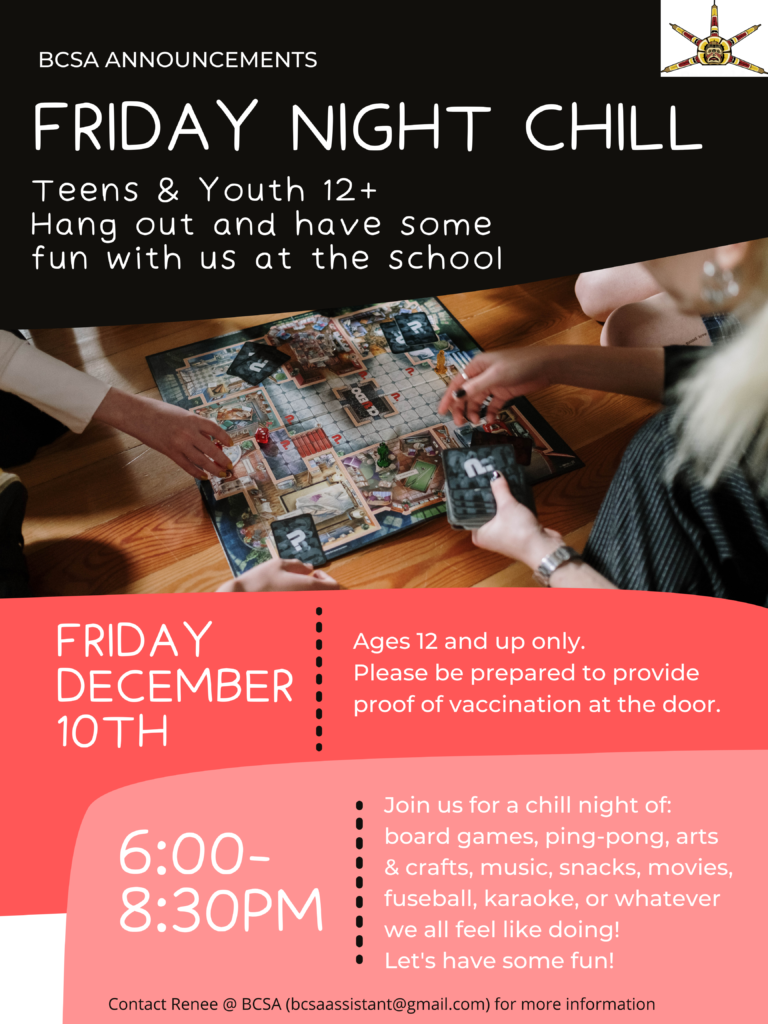 Looking for something fun to do this Friday? Come and hang out with Jaslyn and Renee from 6:00-8:30pm at the school! We will have games & snacks, music & movies ready to launch. Let's have some fun!
Youth ages 12+ only. Please be prepared to provide proof of vaccination. Attendees must wear masks indoors.
UPDATE: Unfortunately, we had to cancel this event due to an extremely ill-timed power outage! BUT we were ready to have a really great night, and we are planning on trying again in January!