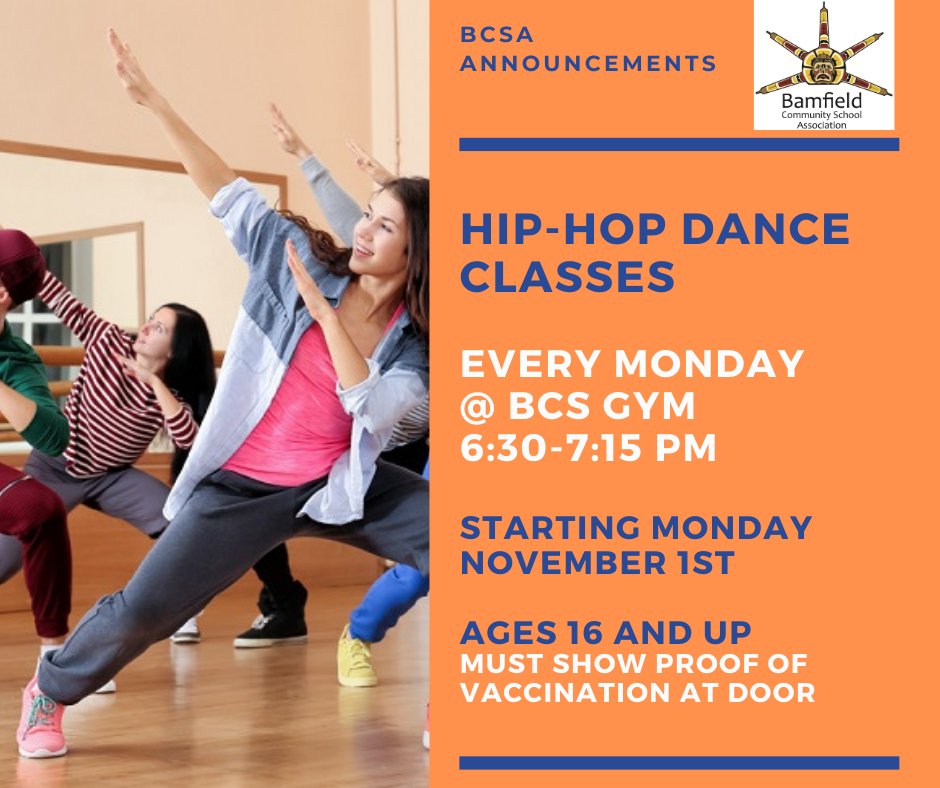 Dance classes are back! Join Laura Schmitt and friends at the Bamfield Community School Gym on Monday nights to let loose and learn some new moves.

Starting Nov 1st, anyone aged 16 and older is welcome to drop in. Dancing starts at 6:30pm and ends at 7:15. Show up a few minutes early to flash your proof of vaccination and sign in.

Classes on Nov 1st and 8th are FREE, all following classes are by donation. Donations will support the BCSA, so that we can continue to organize cool classes in the future! 😊 See you there!