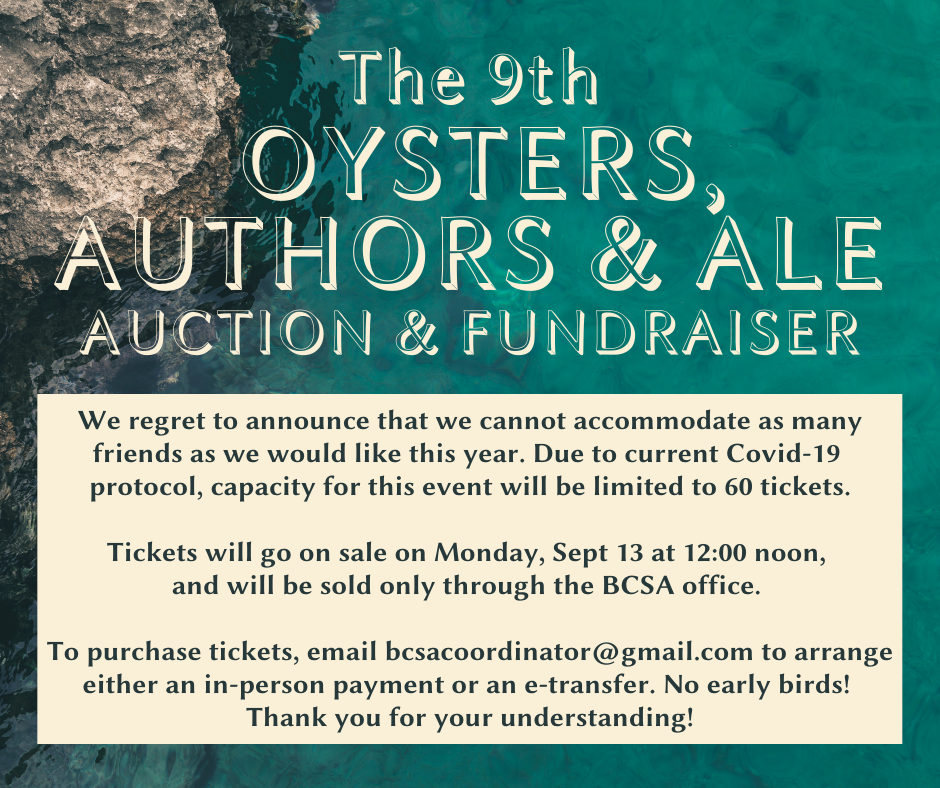 Due to current Covid-19 protocol, we regret to announce that we cannot accommodate as many friends as we would like to at this year's Oysters, Authors & Ale!
We will have 60 tickets available for purchase through the BCSA Office on Monday, September 13th, 12:00 noon. To purchase tickets, email bcsacoordinator@gmail.com to arrange payment from 12:00 noon onwards.
Strictly adhering to current Covid-19 protocol at our event is important to us. This will include up-to-date mask protocols and any mandatory vaccine passport procedures.
Thank you for your understanding, we look forward to safely connecting with you at our upcoming event.