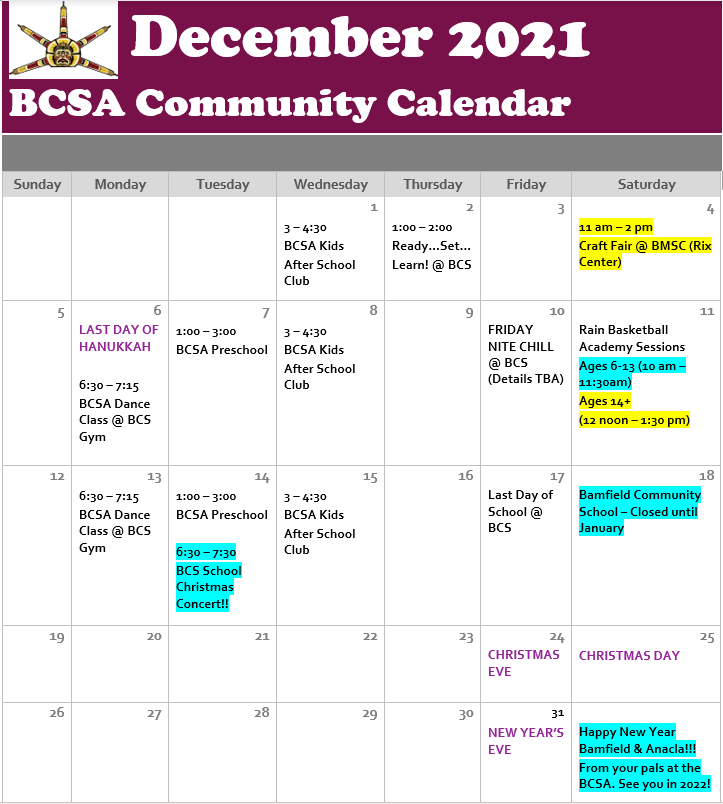 December is here already! Where did the time go?
There are some awesome things planned at the school this month, including a Christmas Concert and the return of Friday Night Chill (details to be announced)…
Sadly, basketball Tuesdays are done until January…BUT for all the basketball lovers out there, we have a Basketball Skills Clinic on Saturday 11th with Rain Basketball Academy coach Steve Sperger.
Your pals at BCSA would like to wish everyone a safe and happy holidays, and we will see you in 2022!